About Me

- the Owner of Gooddealsonoffer.co.uk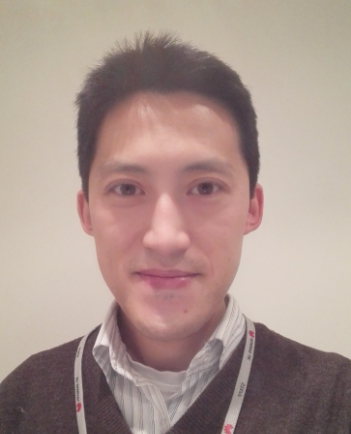 Inventory, Logistics and Warehouse Management Specialist; a Marketing Greek
I am a result driven, creative and customer focused supply chain professional who is highly self-motivated and eager to keep on learning and finding new challenges
With a diverse range of experiences in the supply chain projects and retail management, marketing (both theoretical and practical), sales and customer services, I dedicate to my work with good and effective organisational and communication skills
I work as a part of team well, able to use my own initiative to achieve objectives; versatile and learn new tasks/skills quickly
Education & Qualifications
Past Work Experience
A long Story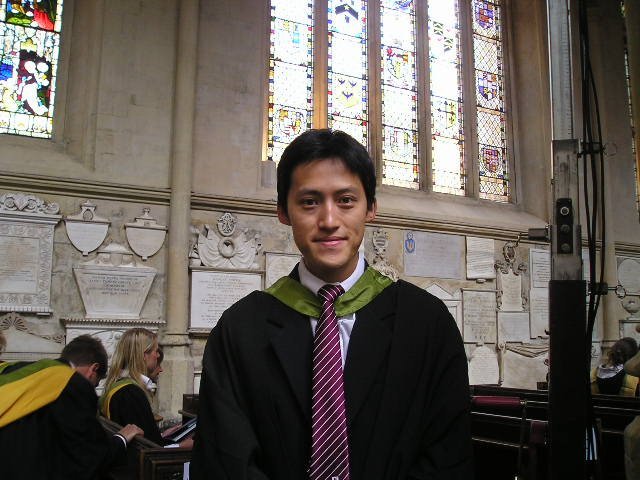 I was born in Beijing. I went to the High School which is affiliated to the Beijing University of Aeronautics and Astronautics, and attained my honours bachelor degree in Politics and Economics from the University of Bath (2007) and a masters in International Marketing Management from the Bournemouth University (2009) on the beautiful south coast of England respectively (see the Complete University Guide - Top UK University League Table).
As a part of my studies, I have also spent a year working for Motorola Solutions as a 3G Business Analyst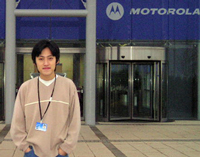 for its UMTS Product Management Team, for that job, I was involved in producing business reports, building and modelling different business scenarios, engaged in identify and analyse the market requirements in the major business releases, run the weekly team meeting with colleagues based in other countries and maintaining the team's database (click on me to see my report for this industry placement). Before I was working for Motorola, I had three years experience in the retail business starting off as a general assistant at one of the Co-op local food retail stores in Bath, a year later, because of my excellent performance, I have been promoted to the duty manager and key holder role, as a result, I became the person who was responsible for running the store in the evenings and weekends when my manager - the store manager was off duty and attending the emergency calls at off business hours.
Apart from those professional experience, I also have done some fun but unusual jobs: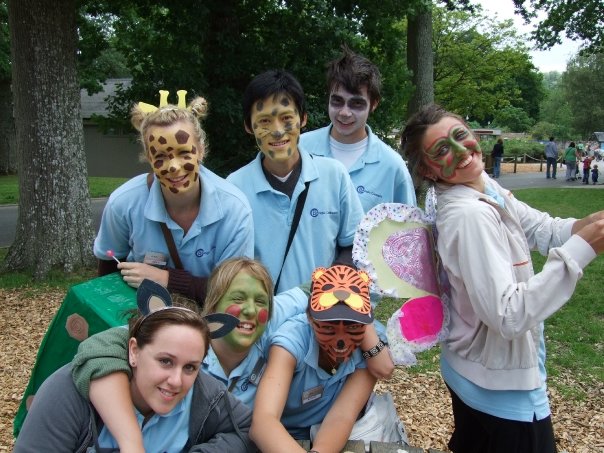 During the summer of my postgraduate studies, I worked in an English language school in Bournemouth as an activities assistant, I was there as a part of a team to supervise groups of young international students (aged between 10-16, mainly from former Soviet Union countries and Middle East region) and participating in a scheduled programme of sports, leisure activities and coach excursions.
And immediately after I graduated from my master degree, I went to work for British Airport Authority (BAA) at London Heathrow International Airport, Terminal Five Departure Area as an ambassador of Britain, my job there was to represent Great Britain to assist passengers travelling through the terminal and collect market research data for the British Airport Authority (BAA). This job has really offered me a great insight into the world of one of the busiest airports in Europe, through it, I have gained a really good idea about how that airport operates.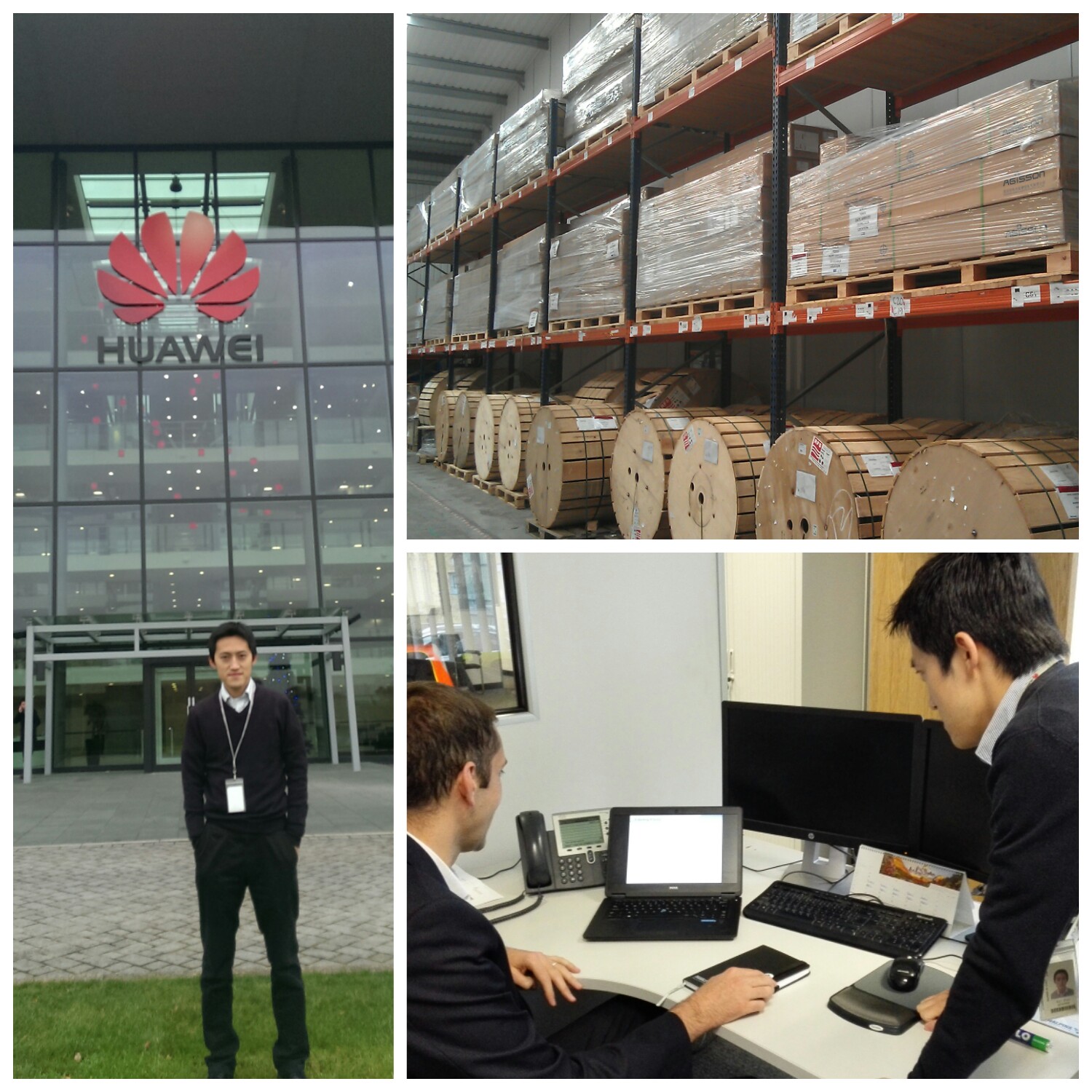 Between January 2011 and February 2017, I worked for Huawei Technologies UK & Ireland as a logistics specialist. As a part of the key supply chain management UK & Ireland team, I was responsible for the inventory management of Huawei subcontractors in the UK and Ireland, processing and placing Purchase Orders to the local suppliers, arrange product deliveries, dealing with issues when necessary and provide the inventory management training to the subcontractors and logistics management expertise to the Huawei supply chain managers and project managers.
Then I have taken a career break, travelling around the world before re-locating to Netherlands in July 2017. Since August 2017, am working for a world's leading video surveillance products and service provider at their Dutch office, where I am responsible for the delivery of their customers' orders until December 2018.
I am a studious and methodical person, able to think independently, and analytically.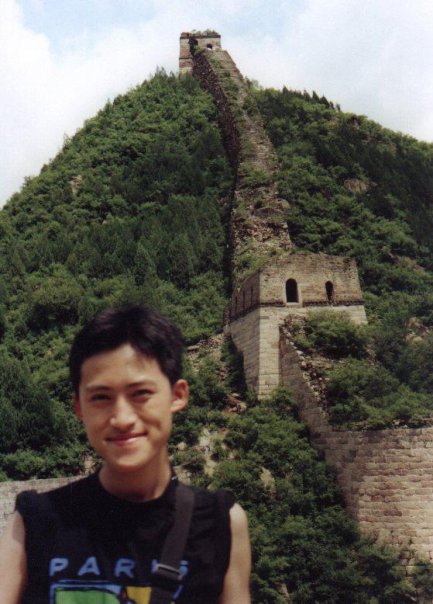 I am interest in a wide range of areas, especially enthusiastic about learning and comparing Eastern Chinese culture and Western European culture. I have been to the most parts of Far East Asia, Europe and many parts in Middle East and North African region either by myself or with my friends.
I am also keen on reading a wide range of books and journals especially concerning the history, culture and biography these areas. From this I could gain a lot of things, increase my knowledge and broaden my horizon.
This is my personal web page. I hope it can provide you with a broad picture about me, and be able to find something which is useful for your business as well.
Thank you for visiting
Kai